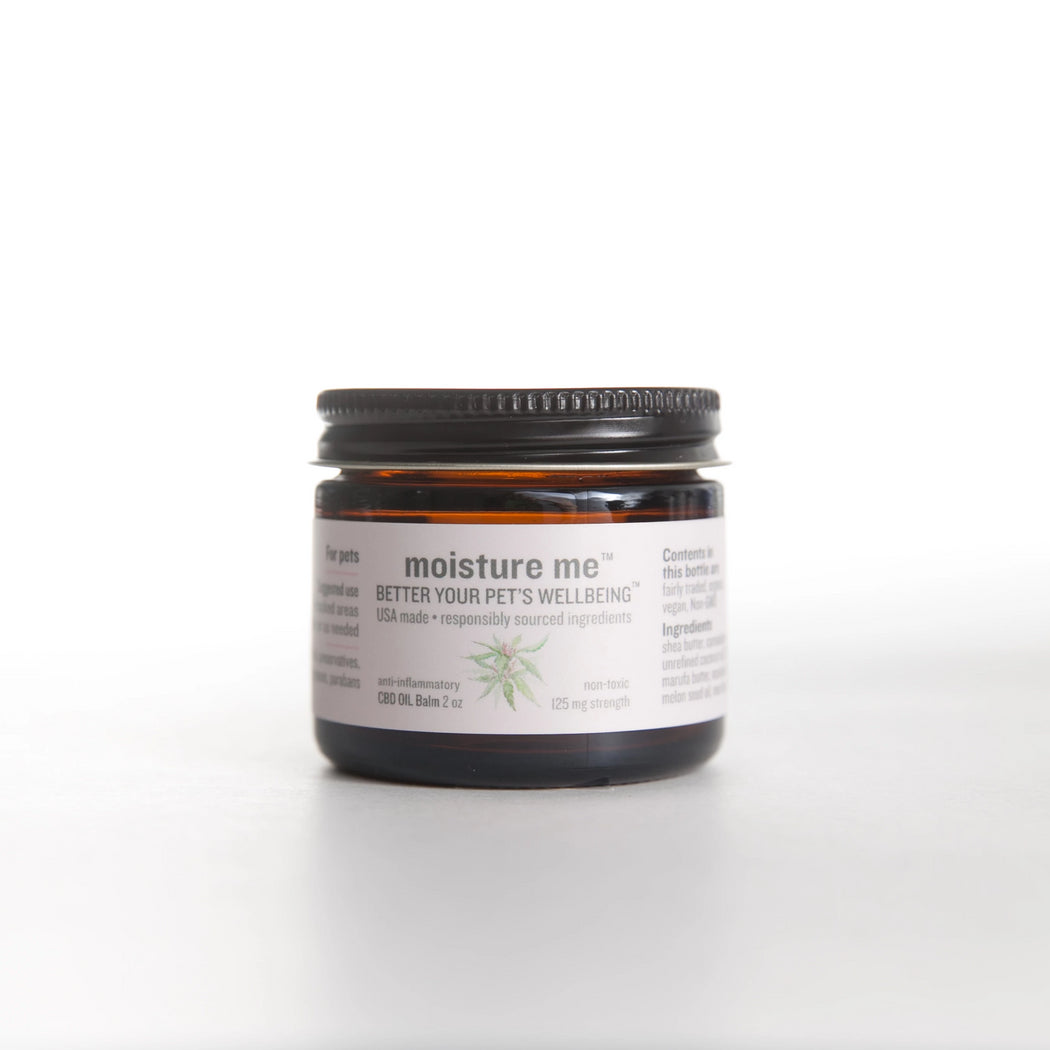 moisture me 125 mg/ 2 oz
125 mg CBD oil topical balm
Ingredients:
shea butter, carnauba wax, unrefined coconut oil, CBD oil, marufa butter, marula oil, kalahari melon seed oil, rose hip oil
Suggested use:
daily or as needed
rub on any dry or cracked areas including paws, nose, and raw spots
CBD is a safe analgesic and anti-inflammatory. It works on the joints and muscles by reducing inflammation which in turn initiates the healing process. Like in humans, inflammation creates disease and pain and the cycle needs to be broken. Not only can the moisture me balm work on cracked and dry areas, it can be used sparingly on joints and muscles as well. Please keep in mind, because of the moisturizing ingredients used, it may leave your animal's coat somewhat greasy. 
Why did we choose these ingredients?
It is because the contain a high level of added anti-inflammatory properties with antiseptic, moisturizing and healing qualities. Our number one priority was to source the absolute finest quality ingredients for your pet. 
No: essential oils (some animals are sensitive to direct exposure), preservatives, fragrances, parabens 
Contents in this bottle are fairly traded, organic, vegan, non-GMO
*this product is specially formulated for your pet and safe to ingest if they lick the application area
Blooming Culture creates products that are non-toxic and safe for all animals. Dosage may be administered as needed while observing your pet. Some pets will respond better to lower/higher doses depending on their own endocannabinoid system. Adjust amount as needed. 
Store in a cool, dry place. To soften, rub between hands for a few seconds.